TotsVille is a charming play experience for little ones for any weather. Open 6 days a week and offering Open Play every day (times vary, please check our Facebook page or call us), we got your little energy ball covered in any weather! The playground is best suited for kids 8-years old and under and offers a variety of play resources to tap in to active or creative play. Our staff is always available for any questions or queries you may have, and we love seeing you enjoy your time with your babies. We commit to providing a clean, safe, comfortable space for play. Your each and every experience matters to every member of our Team and we look forward to seeing your little ones every time!
My 3 year old and 1 year old had a blast easily spent almost 4 hours here! It was clean, there weren't too many people, and I love that, as parents, we are able to play along with our little ones. There was a sit down area with coffee for adults to lounge and they had water available and snacks to buy which I thought was genius. We definitely took advantage of having a snack and water break. But I absolutely loved that the woman up front was enforcing rules, like wearing socks. Will definitely be back again
This place is awesome! The toddler requests to come here often (basically every day), so we are very frequent visitors. The staff and managers are super friendly and attentive. They clean all the equipment frequently, throughout our time here. They have a place for everything - to put your shoes and belongings. They have an array drinks and snacks for everyone. They have recently put together a Storytime, with the county library, as an additional activity for the kids. They are always coming up with ideas to keep it fun, as it always is! They also have packages for passes, which gives a discount. Highly recommend!!
My grandson recently had his party there and it was great! It's a nice place for smaller kids and the employees were very helpful! I would recommend to others with small children!
My son recently had his second birthday party there . We had so much fun ! The employees and party planners were great , they did everything I asked and it turned out amazing . I loved it , I will definitely be bringing my son back .
Totsville Indoor Playground features an indoor sandbox with the following dimensions: 20ft by 20ft. The sandbox is filled with silica-free sand.
At Totsville, our sand is held at the highest safety standard. Silica sand, the kind found at the beach, has been recently discovered to be a respiratory irritant as well as a carcinogen, not to mention highly unhygienic and unsanitary.
Each birthday party includes total 2 hours' session: 1 hour of playtime and 1 hour in large private party room.
Our Party rooms are equipped with a Hi-Def, Smart TV, generally used to play whatever music your little ones like. The room has tables and chairs for the kiddos and specialty seating for the adults. Our party rooms are fully customizable according to your theme or the free solid-color general decorations that all parties can come with.
Pizza and drinks are included in all themed party packages. Popular trending themes includes: Minnie mouse, Mickey mouse, Unicorn, Wreck it Ralph, Paw Patrol and Sesame Street. etc.
Only available on Weekdays (no holidays)
10 kids minimum required
If there are more than 10 kids, $12 per extra kid (25 maximum kids allowed ).
Food is NOT allowed (please eat off-site before or after field trip).
For Parties having more than 25 kids, please contact the store. 410.660.3312
We get super excited for birthdays and birthday parties! Birthday parties are our passion! Being a part of your little one's memory books is an honor and we value that opportunity. Have a personalized party for your little one at our venue. We do it all for you: set up and clean up, so you don't have to worry about a thing. Ask our Party Planner your questions today- 410-660-3312.
Admission
Under 1 Year Old $9.99
Child $13.65 (2 adults Free Per family)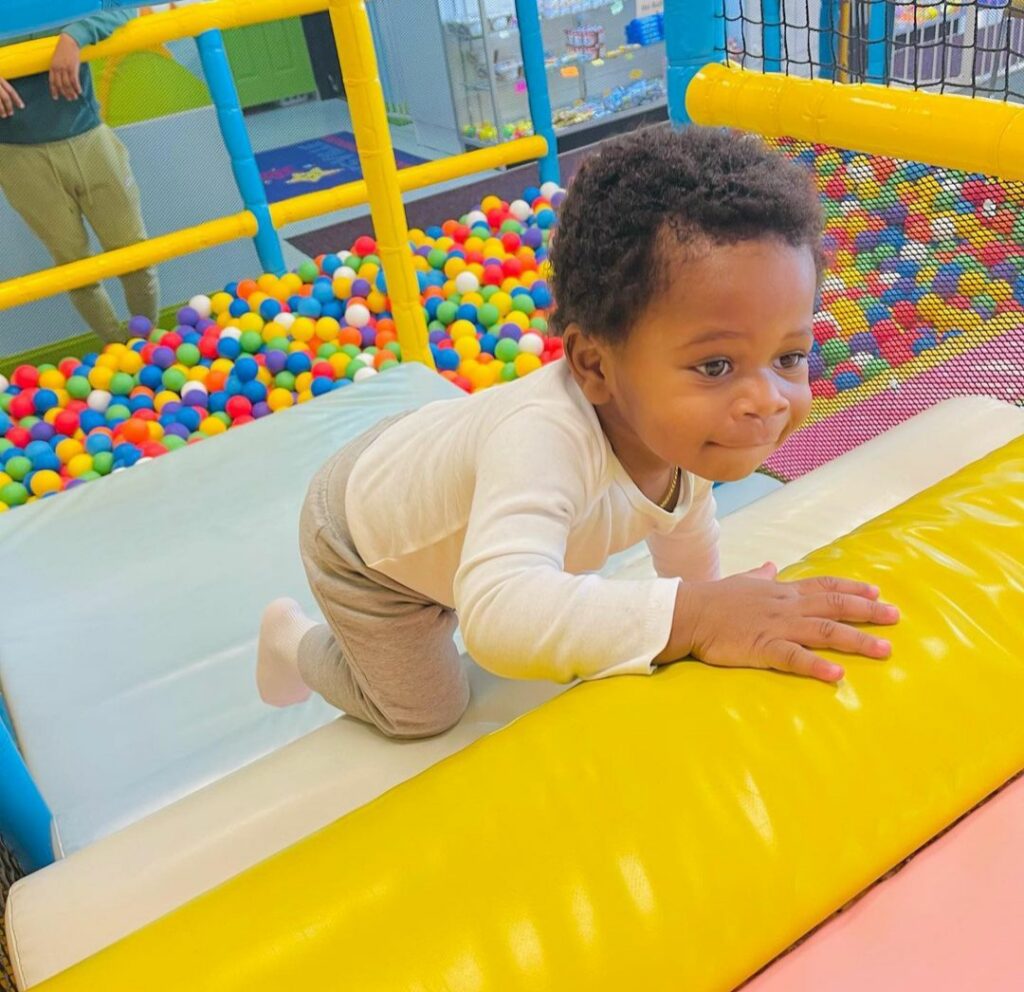 Check Out our Upcoming Events
Totsville Awesome Place for
Babies and Toddlers
410-553-4256